The NeckFort Luxurious Full Body Massage Chair will prevent you from having stubborn neck and back problems, will increase the quality of your life, and will make you not want to leave it at all!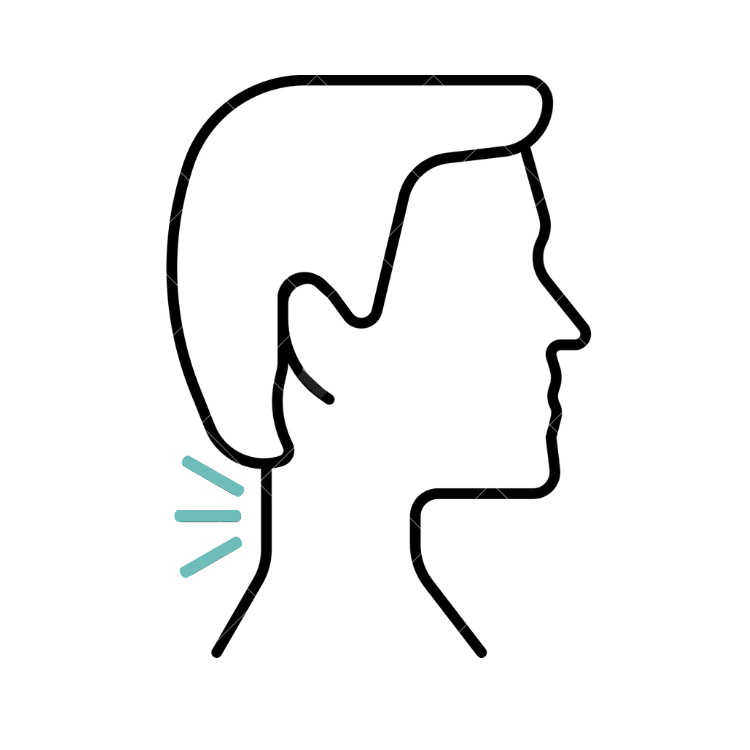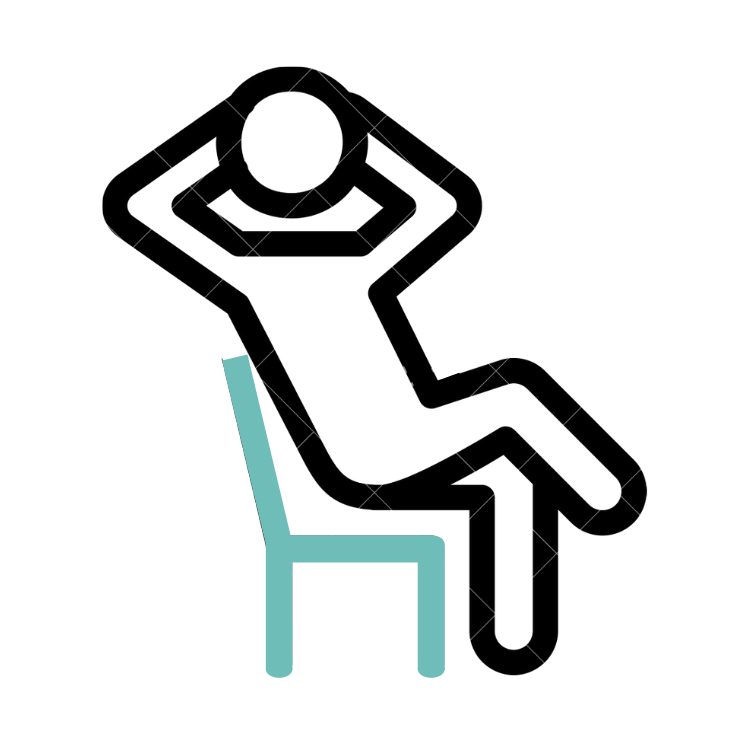 Experience An Ultimate Comfort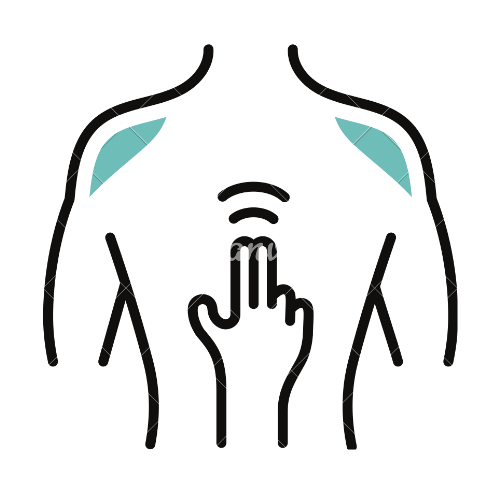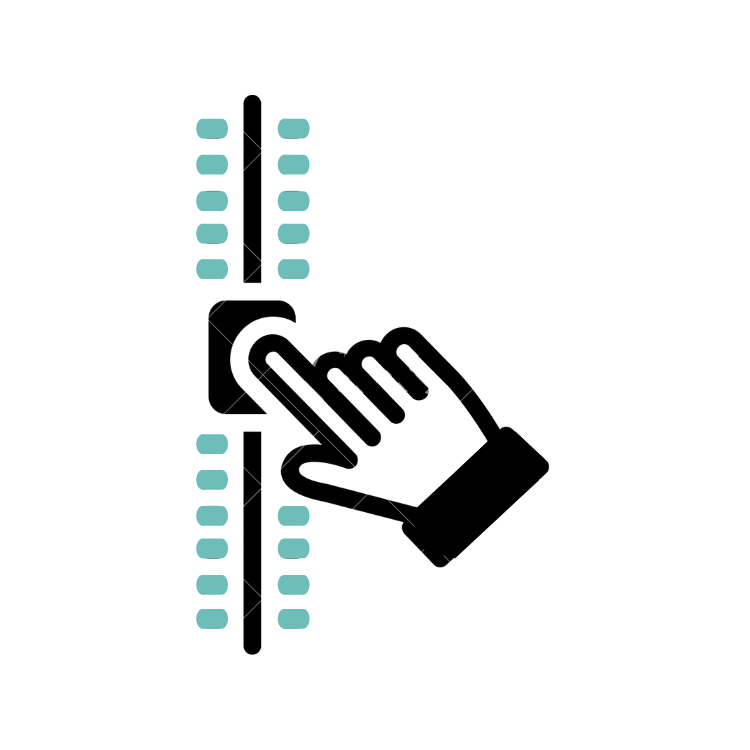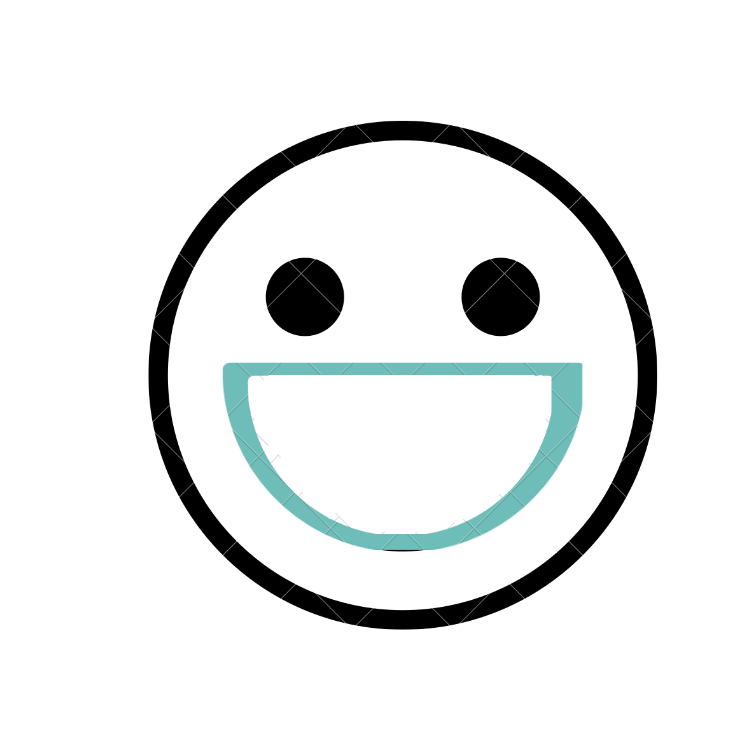 What is special about it?
Amazing Massage - This chair has 9 different types of massage and 12 different modes that you can choose from. With 22 Airbags implanted throughout the entire chair to pressurize your comfort and enhance your experience.
Voice Control - This Luxury Full Body Massage chair has an AI voice control that speaks to you and hears out the functions that you would like to turn on.
Adjustable Width - The S shape massage components in the backrest were built using human body engineering principles to ensure that the back massage is close to the body.
Zero Gravity - There are three levels of zero gravity angles, which can be adjusted by pressing the button. Meanwhile, our heart and knees are aligned in a horizontal line, which helps to lower blood pressure and improve circulation.
SL Track - "SL" forms a space curved rail technology, the massage distance is 135cm, allowing you to enjoy personal massage from head to leg, assisting in the maintenance of the human body vertebra "S" shaped curve, and relieving tense muscles.
The massage chair will automatically scan your shoulder and body height and will adjust the massage to suit you the most.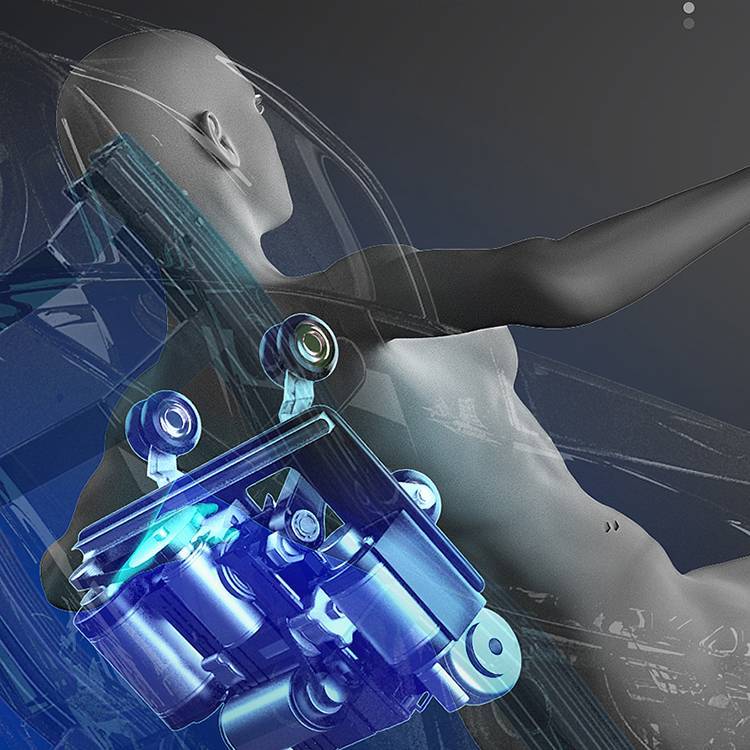 Enjoy 12 different massage features that we will make you feel like you were literally reborn!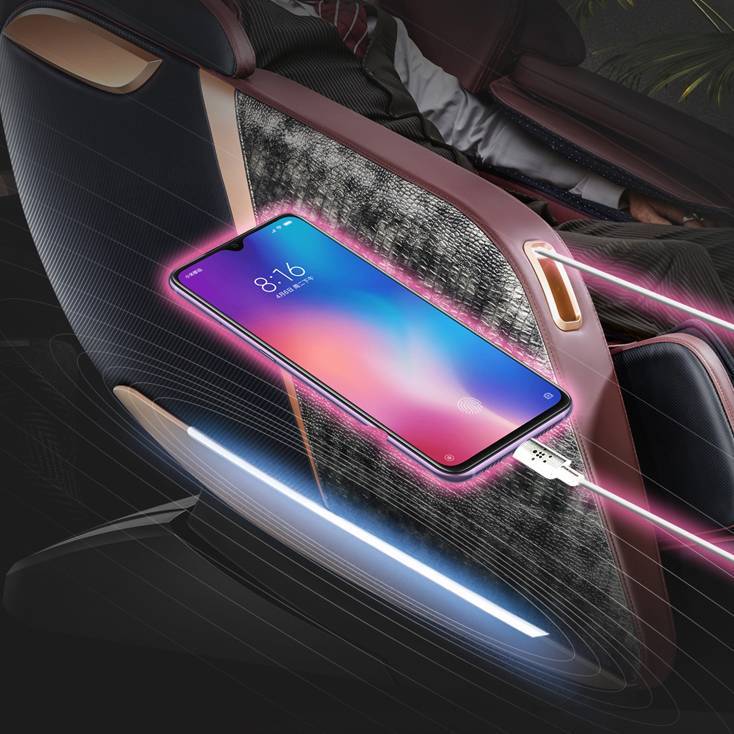 Simple Bluetooth & Phone Connection
You can easily play music by connecting your phone to the Bluetooth and also charging your phone while experiencing the massage chair!
4 Areas of air pressure pockets are constantly working to insure you receive the best massage. You can choose between legs, hips, hands, or shoulders!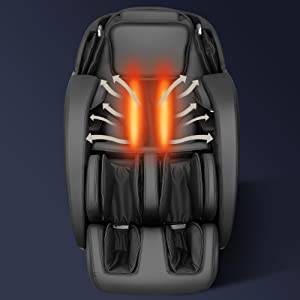 The back heating feature, which ranges from 40°C to 50°C, can help reduce back pain and cold. Because the emissive far infrared wave length matches that of the human body, the energy can be absorbed by human cells, activating them and promoting metabolism.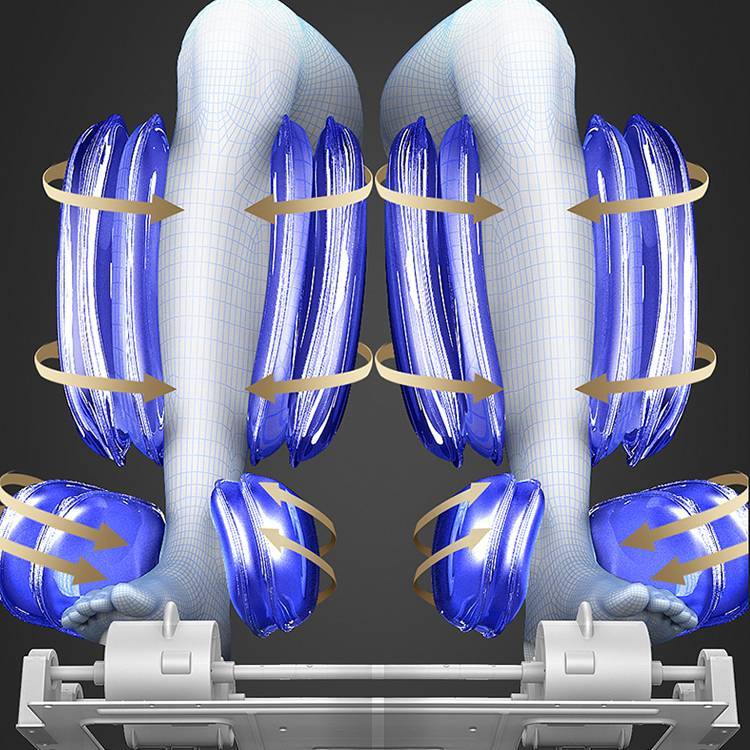 The massage chair has amazing massage rollers and air pressured pockets planted on the feet area. This features makes it easy to smoothly massage every part of your feet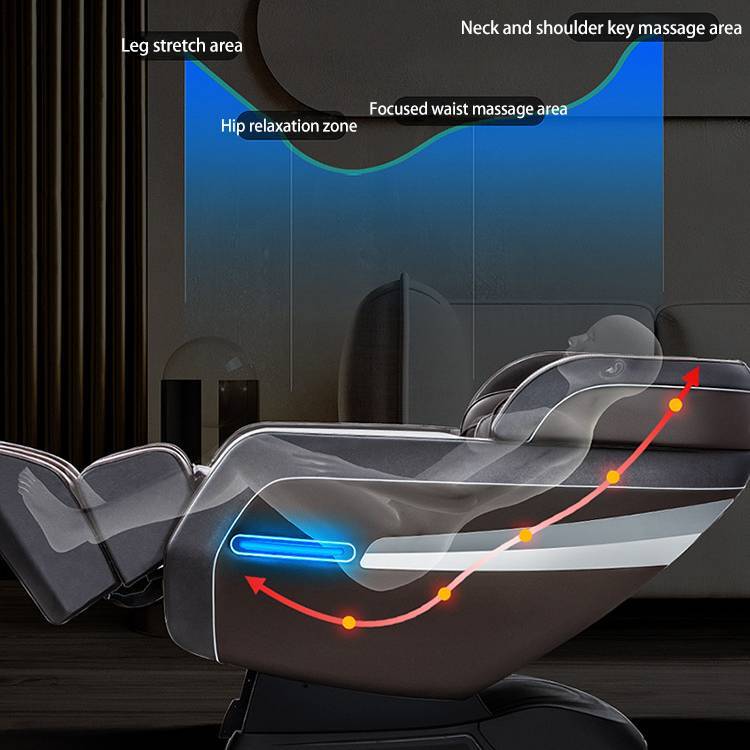 The calf rest frame can be flexibly extended to accommodate varied body heights, with a maximum extend length of 20cm to ensure that the entire body receives a relaxing massage.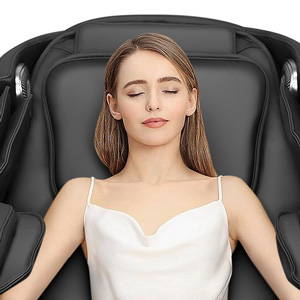 Feels Like A Real Massage
The chair emulate a professional masseuse's technique by kneading, squeezing, flapping, pressing, pushing, holding, swinging, and twisting. As a result, mechanical hands/rollers can massage the human cervical, thoracic, and lumbar vertebras effectively.
Positively Affected Customers
Durable & Long Lasting Quality

9 - 15 Business Day Delivery

Many Different Massage Modes
Unhealthy & Uncomfortable Pillows

20 - 35 Business Day Delivery
Insured Worldwide Shipping: Each order includes real-time tracking details and insurance coverage in the unlikely event that a package gets lost or stolen in transit. For more details click here

Returns: If the chair arrived damaged or broken we will re-send you new parts. If you would like to return the chair (brand new/used/broken) the return shipping fees will come out of your own expense as we do not provide any return label and the return will only be possible in the first 15 days.
24/7 Customer Support: We have a team of live reps ready to help and answer any questions you have within a 24-hour time frame, 7 days a week.
Safe & Secure Checkouts: We use state-of-the-art SSL Secure encryption to keep your personal and financial information 100% protected

Do not use if you have Osteoporosis
Do not use if you are pregnant
Do not use if you are under 16 years old
Make sure to get familiar with it before using for long time
Do not put it next to an area with lots of water
We do NOT take any responsibility in harm caused by any of our products due to misguided use.